Welcome to Holloway Company in Dulles, Virginia! Our team of experts will work with you to make the vision for your home and backyard a reality. We integrate your ideas with our professional experience, to create a backyard design to fit your lifestyle. For more information or help getting started, contact our showroom today!
We serve all Loudoun County, Northern Prince William, and North West Fairfax.
Get in touch with our team of home and backyard improvement specialists. We're here to make your house a home with trusted products, services and more!
Don't miss out on an excellent opportunity to see our quality products and designs. Visit Holloway Company's design center to see the myriad design and build solutions we have to offer. Exploring our larger indoor showroom and our premier outdoor design center is a free and extremely valuable way to view a multitude of outdoor living ideas, concepts, and products. Our showroom highlights decks, patios, gazebos, walkways, a rustic timber pavilion, fireplaces, outdoor kitchens and bars, garden walls, fire pits, and many varieties of plants.
Holloway Company Services
Here at the Holloway Company we help you make the appropriate choices to achieve your vision. It is our goal to offer the best in quality materials, craftsmanship and customer care. In fact, our extraordinary showroom sets us apart from the competition. You can discern how your project will look by developing an exceptionally clear image of your future deck, patio, outdoor kitchen or any other outdoor living space. Our services include:
We also offer retail sales of grills, outdoor furniture, heaters, and additional outdoor accessories. To see some of our products, visit our design center.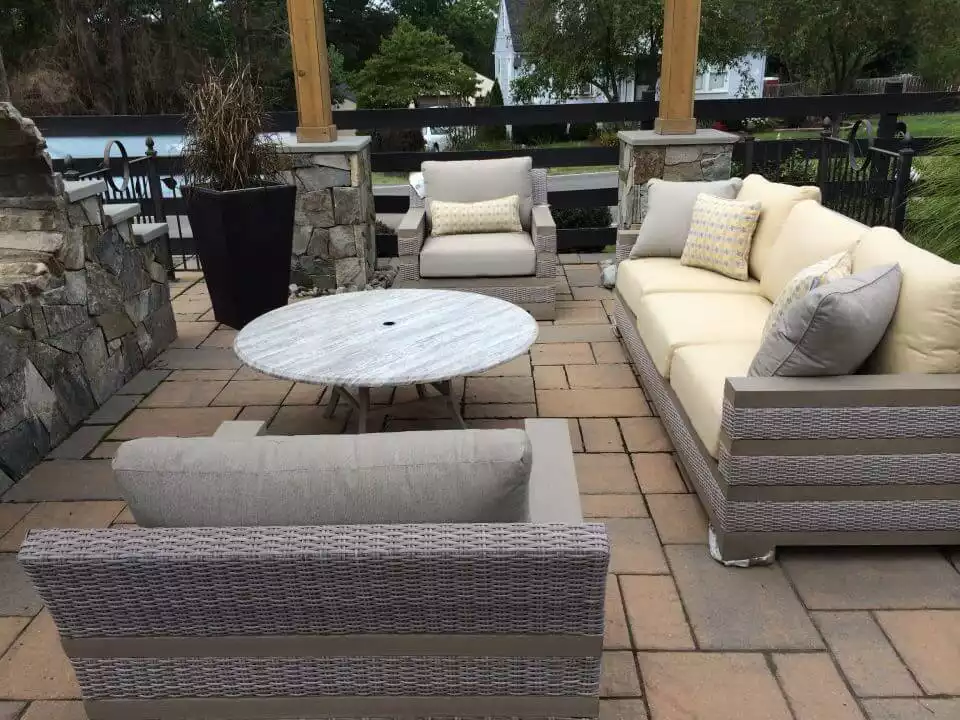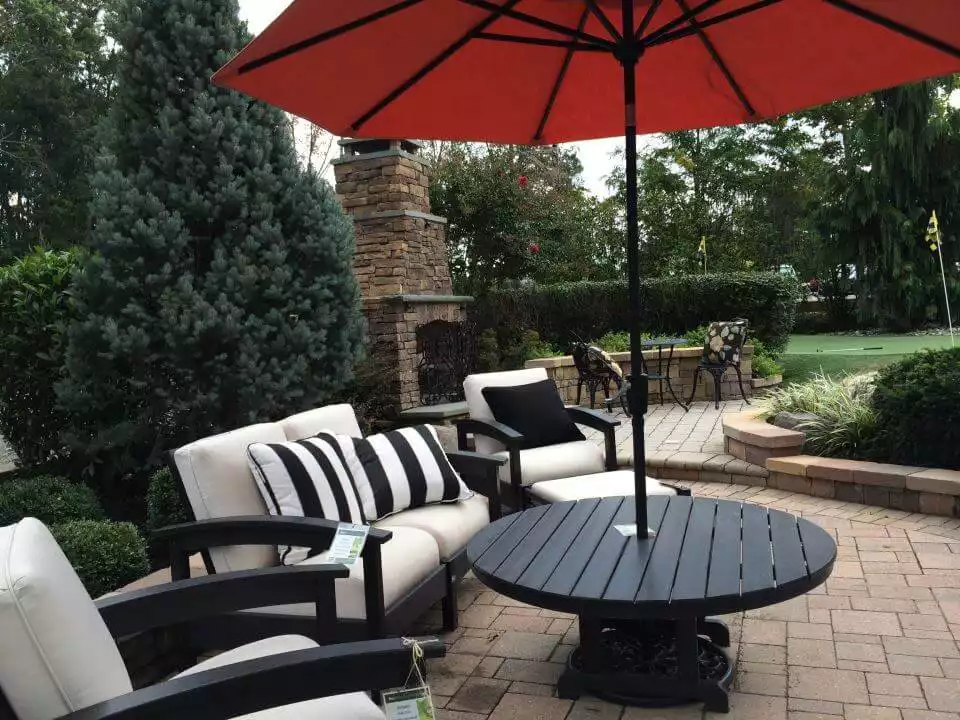 Trusted By Happy Homeowners
The results they produced exceeded my expectations
Holloway Company completed an elevated deck renovation project for me last month, and I couldn't be happier with the results. I have had no issues, and I am just as pleased now as I was the day the job was finished.
My wife and I hired Holloway to install a patio for us. They did an amazing job! From the initial design process, to the work, and the finished product we could not have been happier. The gentlemen doing the work were pleasant and explained the process as well as answered any questions we had.
Holloway delivers truly superior quality
They took our concept – literally an idea – and transformed the vision into a fully functional and beautiful three-season room. Their attention to detail – from all hidden hardware to screws with plugs in every fascia to mitre cuts of precision, we couldn't be more pleased with the outcome. Highly recommend!
We can't say enough good things about our experience
Holloway Co. did an excellent job completing our stairs, patio and under porch enclosure this summer. We began planning our project in April and received multiple quotes from various vendors. Holloway Co. was one of the last we contacted but surprised us with an easy planning process and a great design.
Highly recommend Holloway to everyone
We have Holloway to build a Deck and Patio in September. They did a very good job and we highly recommend Holloway to everyone. You won't be disappointed at all.
The quality of work is fantastic
Holloway just finished building our screened porch and patio. Couldn't be happier. The quality of work is fantastic and all of their workers were professional and clean. After seeing them build two of my brothers screened porches, I knew what to expect and they didn't disappoint. They took the time to make sure everything was the way we wanted it, no matter how many times they had to come back. We also purchased the furniture on our porch through them and the quality is very high. It is extremely hard to find companies you know are going to do great work. Trust me when I say this is one of those companies. I can't recommend them enough.
Visiting our showroom? Use the map tool below for directions to and from our dealership.